Welcome to the Fort Lupton Seventh-day Adventist Church. Our Church is located across the street from the north side of Coyote Creek Golf Course at 9th and Northrup in Fort Lupton, Colorado. We are the lighthouse on the hill for the Fort Lupton community. Our church is warm and friendly. We are very active in the community.
When you are on the far east side of the property, you can see the beautiful Front Range of the Colorado Rocky Mountains, and you can't miss Mount Meeker and Long's Peak (one of the 50 peaks in Colorado with an elevation of 14,000 feet or higher, the 14ers).

We would love for you to visit our church on a Sabbath when you are in our area. Find out what is happening in our church by checking out the pages on this website. Come back every day to enjoy our daily devotional and see what is new on our calendar. Read a message from our Pastor, Nathaniel Gamble, at the Pastor's Blog.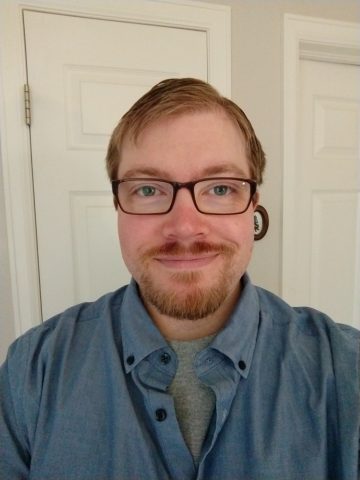 Our new Pastor, Nathaniel Gamble, grew up in the Brighton area. He attended both Brighton Adventist and Mile High Academies. He is finishing his PhD program in systematic theology at Calvin Theological Seminary, focusing on studies in Trinitarian theology. He will also pastor the Aspen Park Church in Conifer and will temporarily assist the Littleton Church for six months. We appreciate having Nathaniel as our pastor. We are looking forward to a relationship with Nathaniel for years to come.
This Sabbath, January 19, 2019, is his first Sabbath to bring us a worship service. We are looking forward to a high Sabbath blessing!



Our Mission Statement: Our mission at the Fort Lupton Seventh-day Adventist Church is proclaiming the everlasting gospel in the context of the Three Angels' messages of Revelation 14:6-12. Our love for Jesus Christ and one another compels us to share this good news of a crucified, risen, and soon coming Savior through the ministries of preaching, teaching, health, service and healing through intercessory prayer.
   Bible Marking Class: The Bible Marking Class has finished the 26 lessons from the Discover Bible School, but you can complete any that you have missed or start marking your Bible from the beginning.


Want to be involved? There are a lot of opportunities to share your talents as a part of one of the ministries of our church.
Pastor: Nathaniel Gamble
Fort Lupton Seventh-day Adventist Church
900 Northrup Ave
Mailing Address:
P.O. Box 887
Fort Lupton, CO 80621-2303
Join Us This Saturday
Service times:
Sabbath School: 10:00A
Worship Service: 11:00A